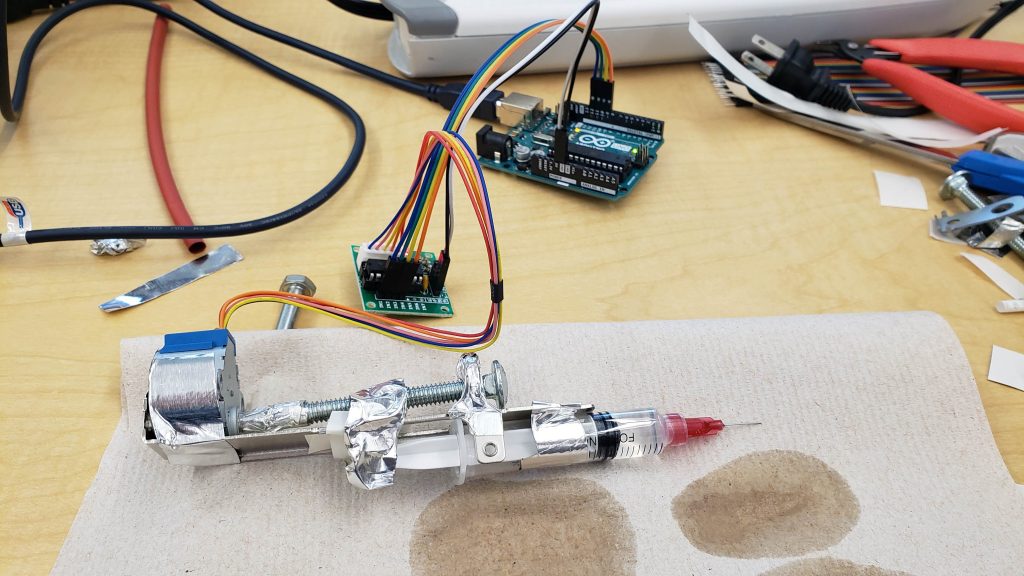 Or, three hours enjoyably lost to a visit from the bad idea fairy.

My PhD advisor and I were chatting in the lab today and had an idea that it would be interesting to try to drip/jet a bit of water onto just-extruded filament, ideally in small enough quantity that it phase changed and flashed off with all the excess energy, in order to allow printing unreasonable unsupported structures.
It unfortunately doesn't look like it will be practical, but we got a PoC-grade implementation in a few hours and it seemed worth a quick write-up to document our experiment for the interwebz.
Continue reading