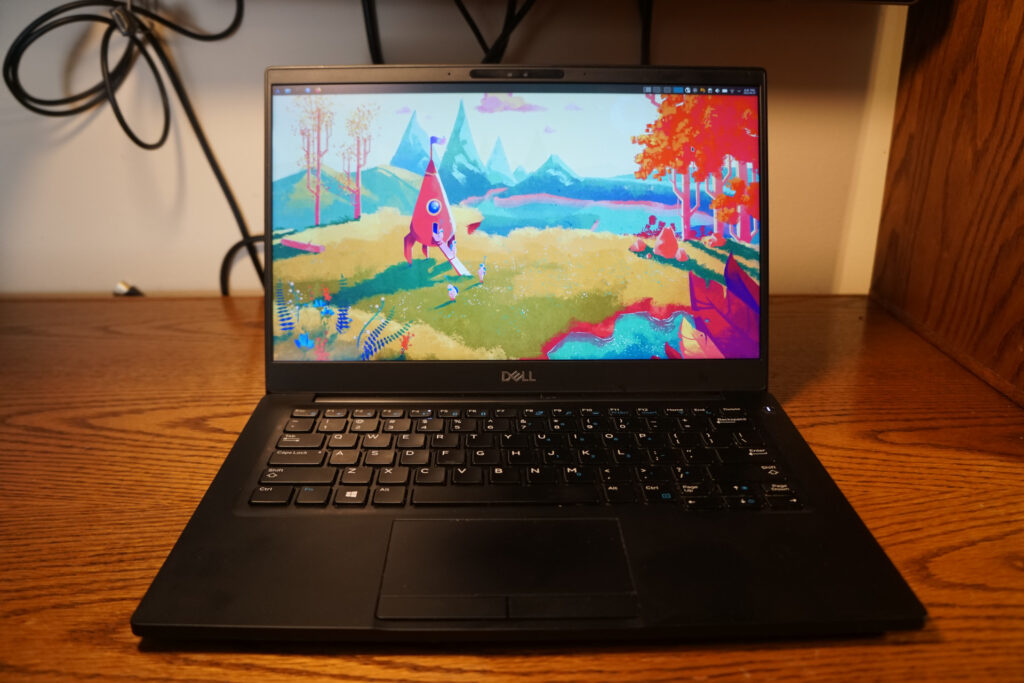 The Latitude E7250 I've been carrying around since 2017 is one of my favorite machines I've ever had; it's small, robust, has perfect hardware support under Linux… and is starting to get a little too feeble for some tasks I'd like to use it for, experienced a few spurious shutdowns, and has a screen crack causing delamination.
I continue to be a fan of having a small, relatively inexpensive machine for carrying around, and a believer in "The only Dell laptops with acceptable build quality start with a 7", so in the tradition of the $400 for a refurb and RAM upgrade I spent on the E7250, I ordered one of its more-or-less direct successors, a refurbished Latitude 7390 on a half-off sale a few weeks ago for about $470.

After a few weeks, it looks to be an excellent successor. Nitpicky details and comparisons below the fold.
Continue reading