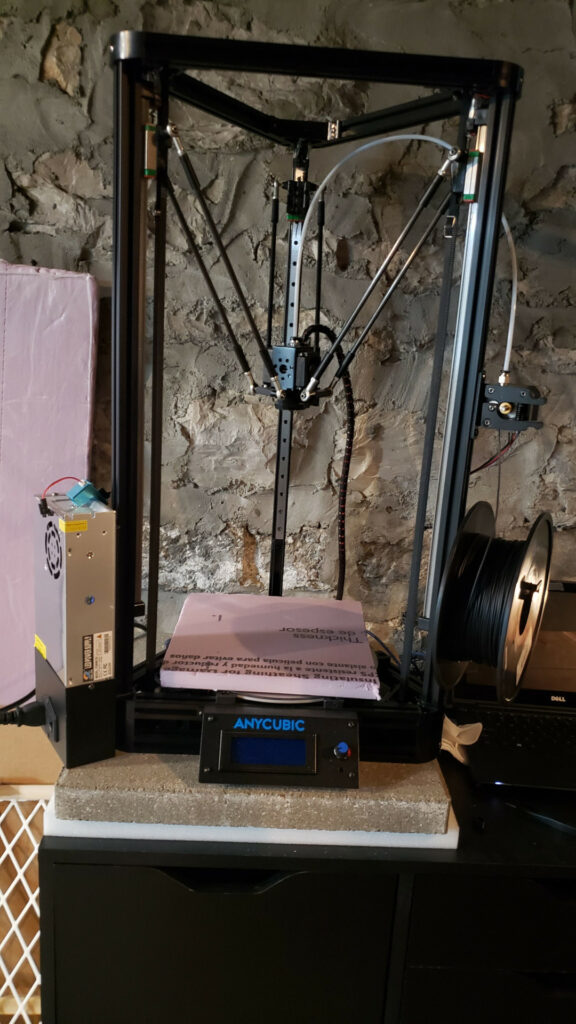 I've had an Anycubic Linear Kossel for several years now, and have generally been quite pleased with it – if Anycubic were still selling them I'd still be suggesting them as ideal first printers.

It has produced quite a number of useful pieces, a decent assortment of household conveniences, and the usual selection of toys and meme trash for myself and others.

I've made a couple recent upgrades that seemed worth documenting.
Continue reading