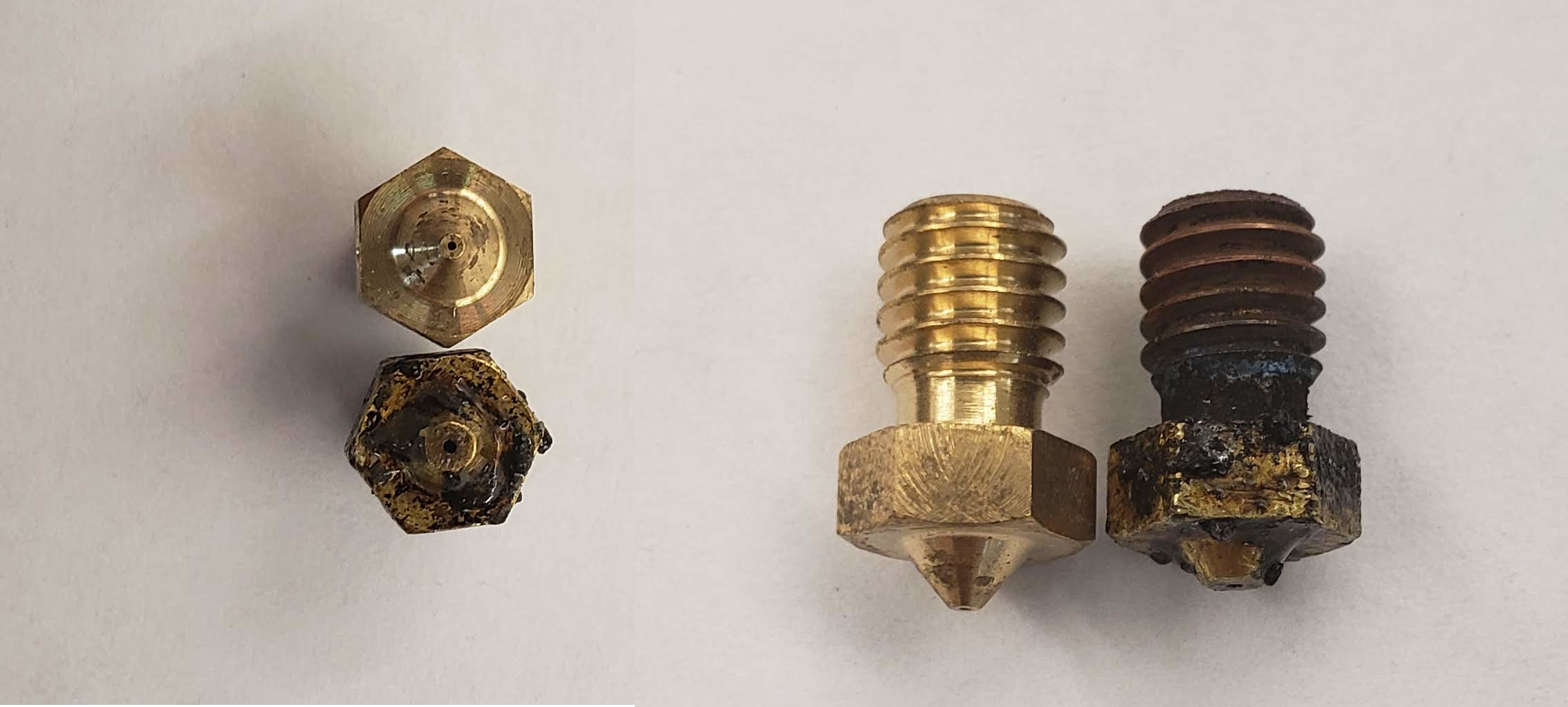 We were doing a bit of beginning-of-summer lab maintenance and one of the projects was to figure out why the MakerGear M2 (Which has been heavily modified over the years, Azteeg x5 mini motherboard, E3D hotend, etc.) was behaving so strangely.
Well… there's your problem.
Fresh 0.35mm nozzle next to the bored out, abraded down corpse of a nozzle that we've, in retrospect, been running for something like 3 years. Turns out printers work much better when the nozzle aperture is roughly the size it's supposed to be.
Still seeing some odd temperature fluctuation, but … look at that thing.