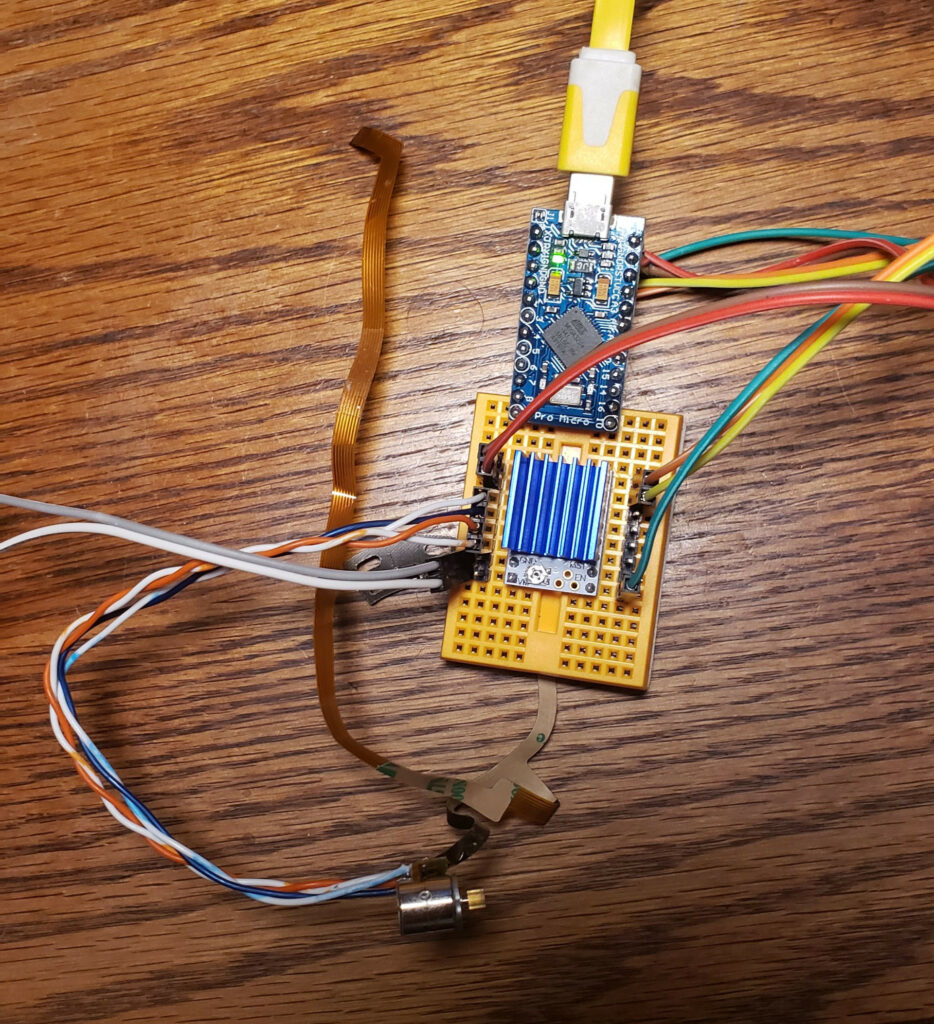 Last summer I posted about some tiny stepper motors from the internet, thinking about them as an alternative to mechatronic standbys like those terrible SG90 type servos or larger and differently terrible 28BYJ-48 geared steppers driven through a ULN2003.

At the time, I tried one with an A4988 stepstick from the top of my parts bin, and it didn't work, so I figured there was some limitation and stuck to directly driving with H-bridges.
…it turns out the "limitation" was that the cheap current-setting potentiometer on that particular stepstick was broken so it was driving no output current.
Discoveries:
Those little bipolar stepper motors work fine with bipolar stepper drivers.
Generational gains in bipolar stepper driver ICs are substantial (eg. A4988 -> TMC2208).
The venerable 28BYJ-48 unipolar stepper motor is easily modified to run from bipolar drivers.
Continue reading