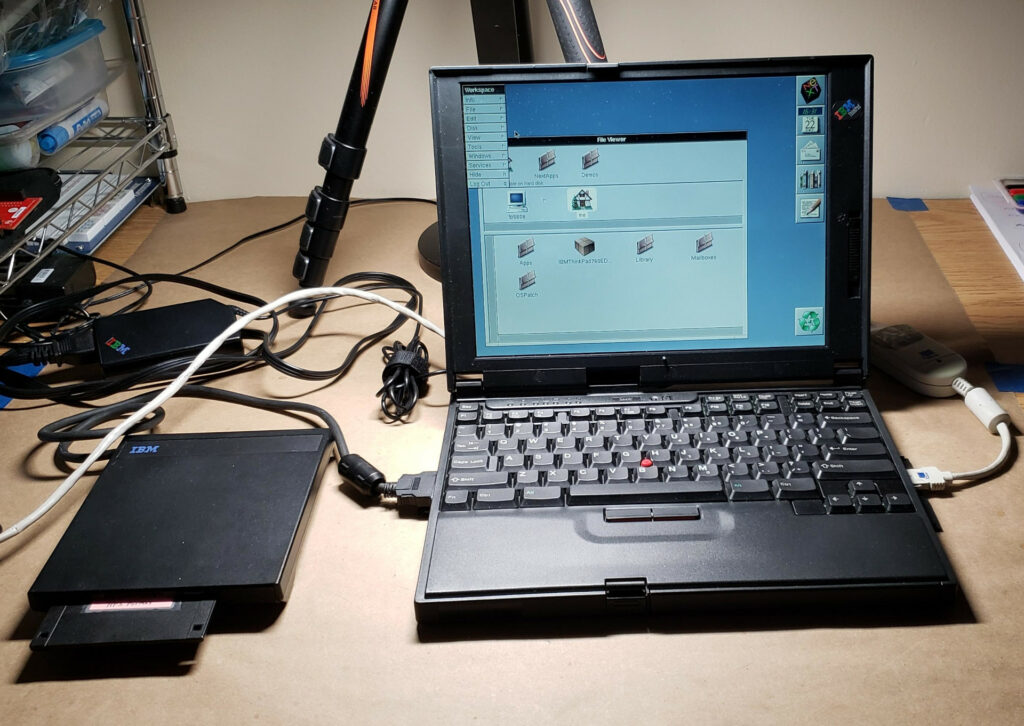 I've now tried out a few of the things I bought the Thinkpad 506E I posted about a while ago to try, and there are some interesting notes to share before the semester gets underway and I run out of energy again.
I decided amid some resultant discussions (Hi HN!) from my last post on this machine to give myself a conduct of not physically opening the hardware while I play with it, unless the HDD dies or the like. Doing so is making me exercise some long-dormant skills, which has been extremely fun.
So far I've amassed a pile of compatible accessories, booted into NetBSD and imaged off the original HDD contents, installed OpenStep 4.2, fixed the drivers, updated to Patch4, and very briefly taken it online before an irritating networking problem arose. I've also run into a problem getting RhapsodyDR2 on, which will likely be the next time-sink.
Continue reading