Source: Ars Technica
Article note: Hm. They had gathered a bunch of the people with interesting OS ideas from the last 30 years (Be influence via Travis Geiselbrecht and Brian Swetland, bunch of clear Plan9 and 90s research microkernel influences), but like many google projects it was in that weird "not pure research, not obviously leading to product" space.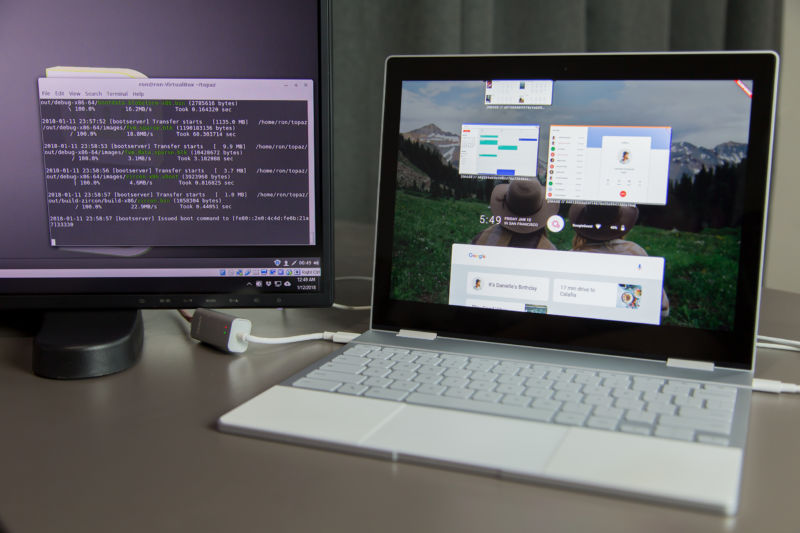 Google is still reeling from the biggest layoff in company history last Friday. Earlier cost cuts over the past six months have resulted in several projects being shut down or deprioritized at Google, and it's hard to fire 12,000 people without some additional projects taking a hit. The New York Times has a report about which divisions are being hit the hardest, and a big one is Google's future OS development group, Fuchsia.
While the overall company cut 6 percent of its employees, the Times pointed out that Fuchsia saw an outsize 16 percent of the 400-person staff take a hit. While it's not clear what that means for the future of the division, the future of Fuchsia's division has never really been clear.
Fuchsia has been a continuous mystery inside Google since it first saw widespread press coverage in 2017. Google rarely officially talks about it, leaving mostly rumors and Github documentation for figuring out what's going on. The OS isn't a small project, though—it's not even based on Linux, opting instead to use a custom, in-house kernel, so Google really is building an entire OS from scratch. Google actually ships the OS today to consumers in its Nest smart displays, where it replaced the older Cast OS. The in-place operating system swap was completely invisible to consumers compared to the old OS, came with zero benefits, and was never officially announced or promoted. There's not much you can do with it on a locked-down smart display, so even after shipping, Fuchsia is still a mystery.