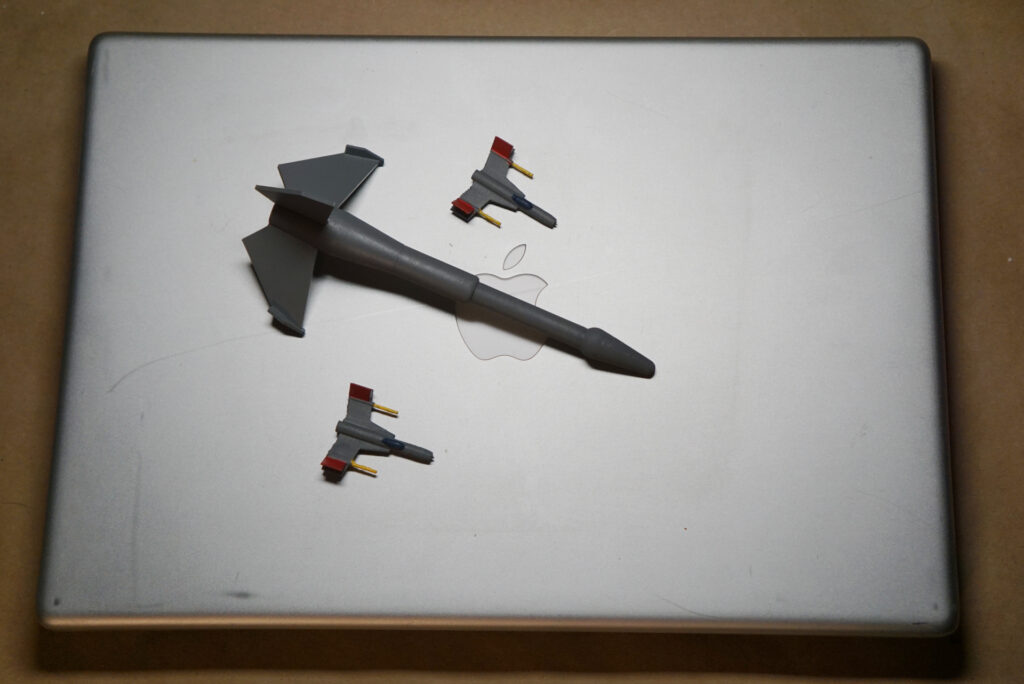 I had my regularly-scheduled itch to play Escape Velocity or one of its successors and/or clones the other week, and decided to play the real thing this time since I did a lap on Endless Sky not too long ago, and NAEV still doesn't quite grab me.

I'm now most of the way through a game of EV (under emulation in Basilisk II), and …impulse bought a cheap 2004 15″ Aluminum PowerBook G4 (a 5,4) off the internet after a crash ate a save file. I have good coverage of Apple 1984-1994 in my collection (in the form of bulky desktops with CRTs), and x86 OS X is pretty easy to run in a VM, but I have a hole in the late PPC era. That machine will hopefully eventually also get its own post as I finish fixing it up, it's not in perfect condition but it auctioned below prevailing when I was looking, and seems to be acceptable.

While I was looking into the player communities (…because it's become very hard to set up a working install of EV Nova recently, and I can't find a backup of my registered copy) I discovered that a couple months ago some wonderful person (slurked on thingiverse/quarmus on reddit) made and shared 3D models of the Kestrel and Lightning ships from the original EV.
…So the little Mac-user child of the 90s in me promptly headed down to the basement to print a Kestrel and a pair of Lightnings.
I gave them a quick sand to take the worst print artifacts off and sprayed them down with a couple coats of gray Krylon Fusion, which gave a decent base coat. I needed to do a little (bad) detail painting on the Lightnings, and the acrylics I have around didn't stick well to the spraypaint, so I dug out my decades-old Testor model enamel set. Eventually they were shaken and stirred enough to get the job done; in another post post, an absurd over-engineered shaker that didn't really solve the problem.
EV is still one of my favorite games, though I think Endless Sky's implementation of the formula is actually significantly better for a modern player without the memories, especially now that Ambrosia is defunct and the hacks around registering Nova seem to not be working.