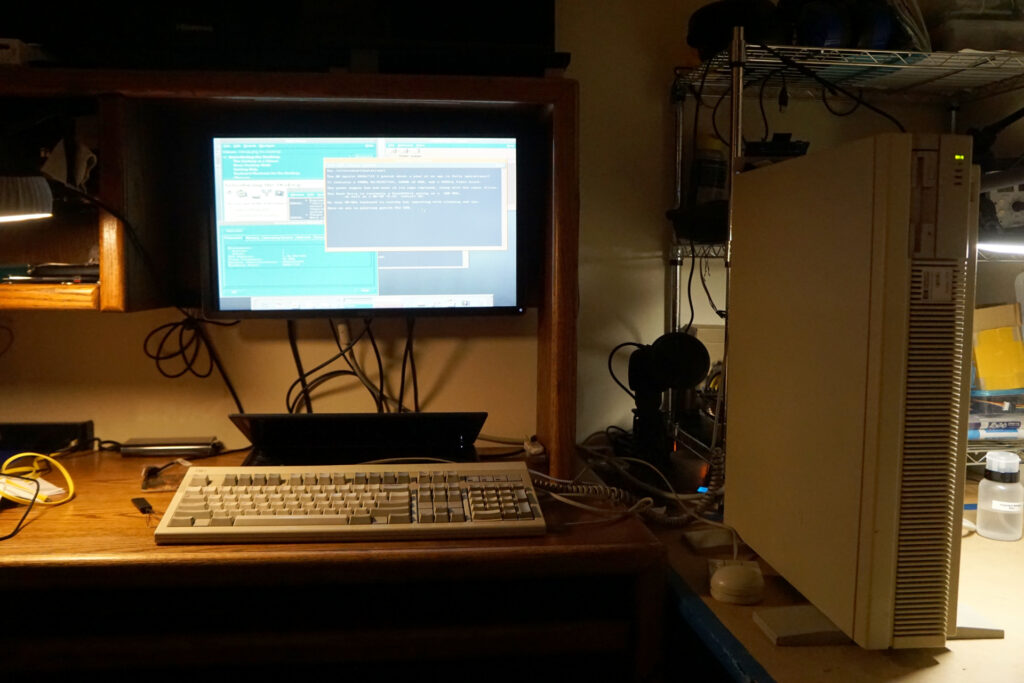 Over a year ago I started working on an inert HP Apollo 9000/735 a friend gave me from their collection to avoid moving it cross-country. I've recently got it working, and am posting notes about the fun.
At the end of my first post about it, I had recapped the power supply, but had not found a monitor that would talk to the enormousCRX-24z video board with its 1280×1024@72Hz Sync-on-Green via 3x BNC output, or verified the condition of the discs.
As you can see from the splash image, all of those things have been remedied.
Continue reading