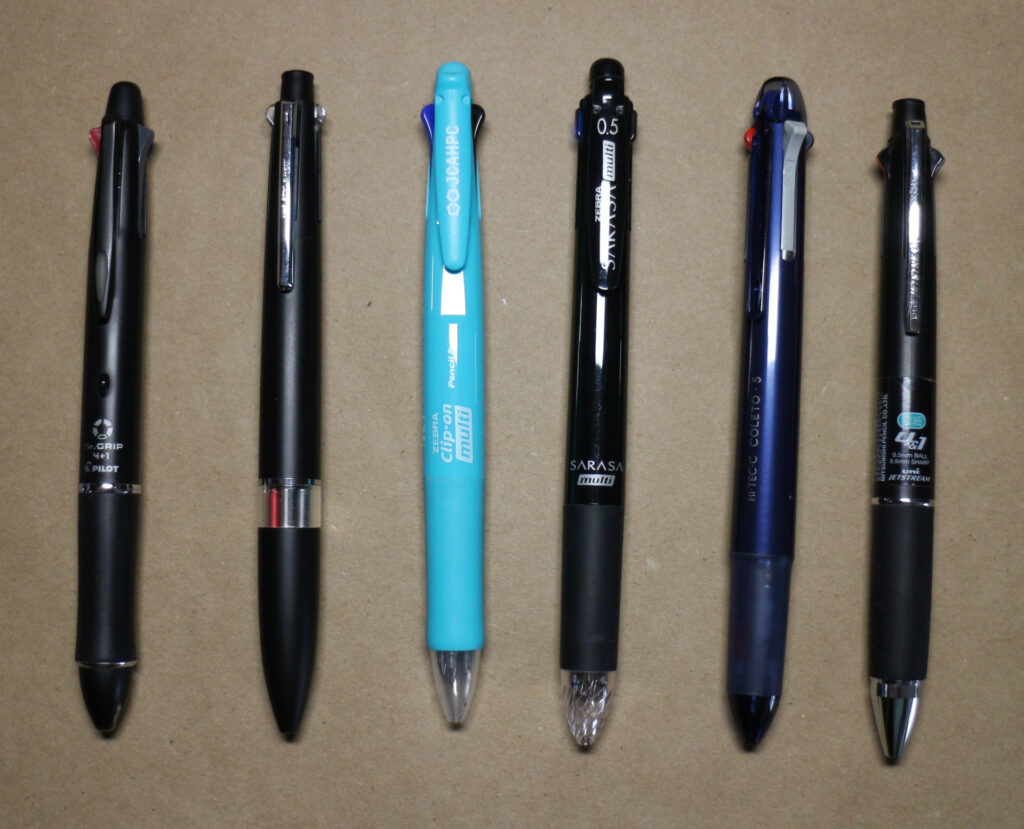 I'm a little obsessive about my everyday objects, in that stereotypical engineer "determine an optimal solution and stick to it" sort of way. For about a decade I carried a little (handmade, periodically replaced) sleeve with a Bic MatiC grip 0.7 pencil and Black, Blue, and Red Uniball Vision Elite pens in 0.5mm (plus a chapstick and flash drive).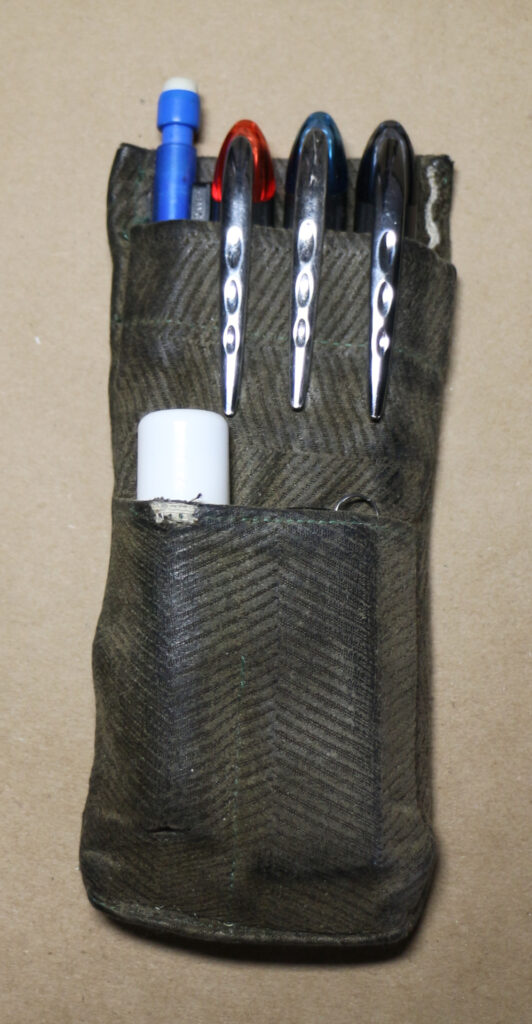 That utensil set is for a note-taking system where my own work and other temporary or uncertain things are in pencil, notes and other reference material are in black, provided examples and commentary are in blue, and corrections and attention points are in red. Diagrams are multi-colored for clarity.
I have a ritualized paper-handling (I carry a clipfolio and periodically file into binders), page-labeling (Top right,Topic/Date/Sequence Number), bullet hierarchy (A little drift over the years, but mostly ⊕ > • > ⁃) , and archiving (Rarely-used topics get twist-ties through the binding holes and stored in boxes) system that I've been using for decades at this point.
Since 2019 I'm primarily teaching labs, so in addition to my own note-taking I do a lot of drawing examples and correcting solutions where a variety of colors is useful, and I kept wanting more than the 3+1. Carrying around a whole stack of writing utensils seemed unreasonable… until I found a 4+1 multi pen I got as conference swag, and it set me off on an expedition.
I tried my conference-swag Zebra Clip-On Multi for a few weeks, liked it for the most part but missed the writing quality of my Vision Elites, got slightly obsessed, and bought examples of most of the 4+1 pen bodies on the market to compare. Then I used each for a week during the Fall '19 semester to get a feel for them.
TL;DR
My current favorite 4+1 multi-pen body is the Pilot Dr. Grip 4+1, loaded with Uniball Signo D1 refills and Pentel Ain Stein HB lead. It's only major weakness is the covered tiny eraser.
Continue reading