Source: Ars Technica
Article note: Collector prices for Apple stuff have become absurd. Some of those are really nice examples and/or extremely rare machines (like that twiggy Lisa). Also, the machines presumably have already had curatorial care to their capacitors and such which is expensive skilled work, but it's still likely a little absurd.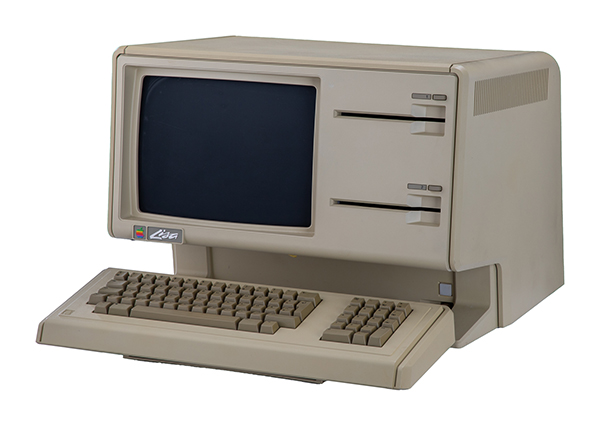 Over 500 Apple computers and related accessories are being auctioned off next month online and in Beverley Hills, California. The auction will feature numerous products dating from 1977 to 2008, including Macintosh systems from the '80s, more modern machines like the 2001 iMac G3, and old-school accessories like RH Electronics' Mac N' Frost external fan and surge protector.
Auction house Julien's Auctions has dabbled in Apple auctions before. Sadly, that includes the auction of Steve Jobs' Birkenstocks for a disturbing $218,750. Its upcoming auction, announced last week and spotted by sites like PetaPixel, features classic Apple items accrued by Swiss collector Hanspeter Luzi.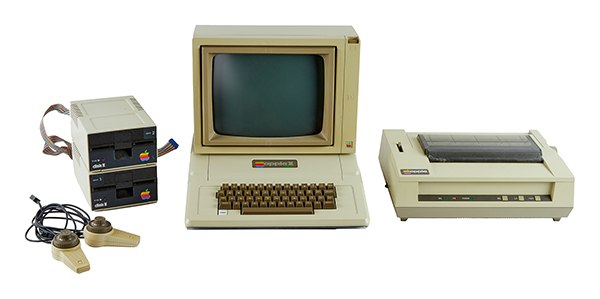 Julien's will auction the Apple II Plus ('78-'82) with a monitor, printer, two disk drives, two gaming paddles, and a manual. (credit: Julien's Auctions)
The auction house's announcement describes Luzi as a late historian with many hobbies who maintained a collection of old sewing machines that are now part of Germany's Sewing Machine Museum.