Source: Ars Technica
Article note: As proven by the fact that the FOSS "Slinger" client works independent of the servers as long as you extract your device ID before the cloud bullshit shuts down, there is a more graceful solution than "lock in to brick." I assume someone will find a hardware method after, but not many folks will be willing to screw around with that. Sling did, to their credit, give years of advance warning, but did not push an update to tether devices so it's in the middle of the "Internet of shit shutdown assholery" scale.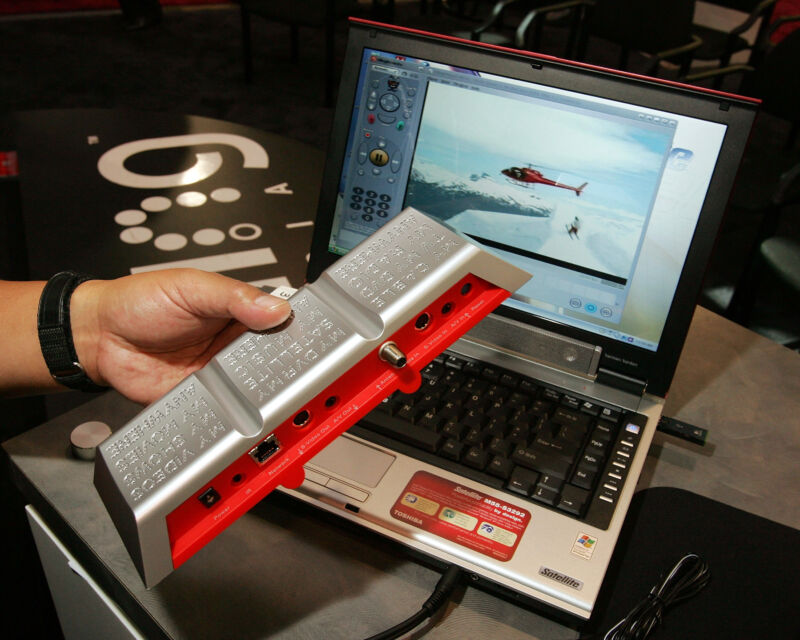 Slingbox, the device and service that was into streaming digital television long before the world was ready for it, will die a cloud-based server death Wednesday, November 9. The service was nearly 17 years old.
Sling Media announced two years ago that the Slingbox would be discontinued, noting that "all Slingbox devices and services will become inoperable." The reason given was decreased demand. Being able to watch the video that would normally be on your television on a non-television screen was a novel—and legally contentious—thing back when Sling started in 2005. Today, there is more content than you can possibly watch in a lifetime, available on devices that can connect from almost anywhere, willingly offered by every major media company and sports league.
Sling was born out of two rich fields: General Magic, the Apple spinoff company where founder Blake Krikorian worked in the early 1990s, and San Francisco Giants baseball in 2002. Krikorian and his brother, Jason, traveled frequently back then while building their own consulting firm. The Giants were headed to the World Series that year, and the Krikorian brothers wanted to watch, or at least listen. They found that they were either blacked out by local broadcast agreements or asked to pay additional fees to stream the games on top of the cable and Internet they already paid for at home.