Source: Ars Technica
Article note: They smelled weakness in the management and went for it? Or they just like eating major studios with "B" names (Bungie, Bethesda, [Activision]Blizzard), who knows?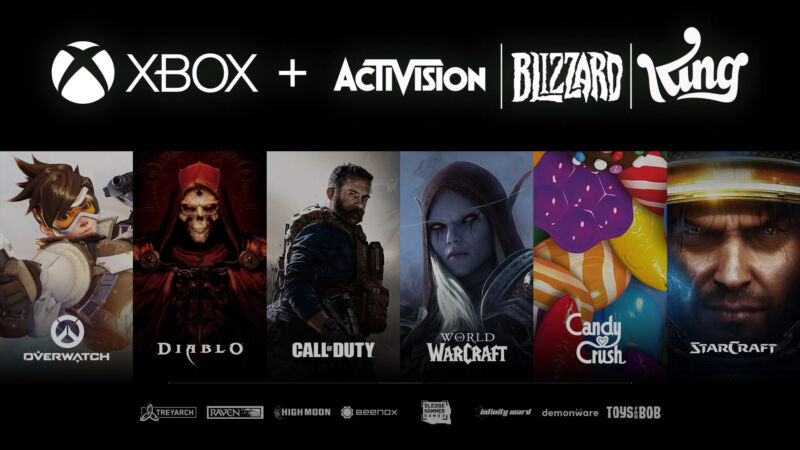 Microsoft this morning announced plans to purchase gaming mega-publisher Activision Blizzard for a record-setting $68.7 billion. The move, when finalized, would bring franchises like Call of Duty, Overwatch, Diablo, World of Warcraft, Starcraft, and many more under the umbrella of the Xbox maker.
Today's announcement follows on Microsoft's $7.8 billion acquisition of Bethesda, announced just 15 months ago. After some initial confusion about what that meant for Bethesda's multiplatform titles, it has since become clear that most of Bethesda's biggest franchises, such as Elder Scrolls, will not be appearing on competing consoles such as the PlayStation 5.
The same could definitely happen for Activision Blizzard's big-name games. Microsoft notes in its announcement that Activision Blizzard games would become a part of its Game Pass program, which currently enjoys 25 million subscribers. "With Activision Blizzard's nearly 400 million monthly active players in 190 countries and three billion-dollar franchises, this acquisition will make Game Pass one of the most compelling and diverse lineups of gaming content in the industry," the company said. "Upon close, Microsoft will have 30 internal game development studios, along with additional publishing and esports production capabilities."