Source: Ars Technica
Article note: As a happy owner of an Anbernic RG351p running AmberElec, the "Android" part isn't important, and frankly the "streaming" part isn't that important either, but a convenient device with a physical controller that can emulate our now-vast cultural heritage of "older" video games is a lovely thing. Especially in the sub $200 range.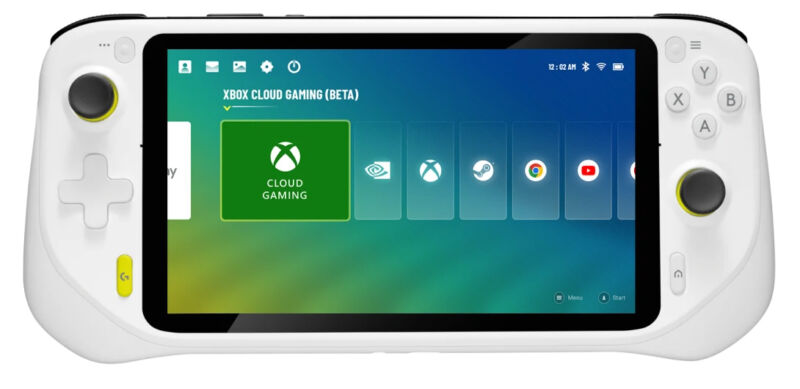 It's not every day that you see the attempted birth of an entirely new category of video game hardware. But it feels like that's what we're seeing this month with the announcement of the Logitech G Cloud and the Razer Edge 5G handheld gaming systems.
While these devices (and somewhat similar emulation-focused handhelds like the AYN Odin) have their differences, they share Qualcomm SnapDragon internals, an Android-based OS, and vaguely Switch-like hardware designs. And while these devices can natively run games designed for Android phones (for whatever that's worth), the main focus seems to be streaming portable versions of high-end console and PC games through various cloud-gaming providers or in-home streaming options.
It's too early to know how well these handhelds will serve their stated purpose, or how much actual market demand there is for dedicated portable devices that primarily play games hosted on remote servers or platforms. Still, we can't help but compare and contrast this new hardware design trend with the last major (failed) attempt to create a new category of gaming hardware: the microconsole.