Source: Ars Technica
Article note: That's not even a cost-of-doing-business fine, it's below the noise level on what they're making from their behavior. The first-party toner cartridges for my M254DW, which is still a better deal than any inkjet, are $70 for a 202A "standard capacity (read:half-full) or $100 for a 202x that is actually full. The third-party ones disabled by after-sale firmware update are like $20.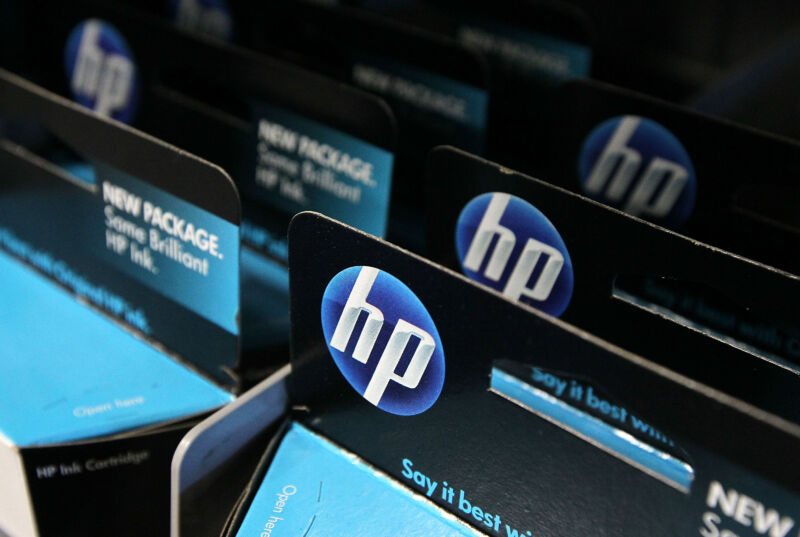 HP continues to pay for abruptly blocking third-party ink from its printers and has agreed to pay compensation to additional customers impacted by the company's use of DRM to prevent third-party ink and toner from working in its printers. The settlement pertaining to customers in Belgium, Italy, Spain, and Portugal comes after the company already agreed to a settlement in the US and was fined in Italy.
HP printer owners were annoyed, to say the least, in 2016, when HP introduced Dynamic Security, a firmware update that prevented ink and toner cartridges lacking an HP chip from working in HP printers. Customers who already owned these printers suddenly faced error messages preventing them from printing with cartridges that were fully functioning before. At the time, HP claimed that the move was about helping customers avoid counterfeit and subpar ink and protecting HP's IP. However, it largely felt like a business tactic aimed at protecting one of HP's biggest profit-drivers at the time, which was tied to a declining industry.
As reported by Bleeping Computer on Monday, Euroconsumers, a European consumer group, announced on September 7 a settlement with HP that would seek to financially compensate customers located in the aforementioned regions. HP agreed to set up a $1,350,000 (about 1,351,147 euro) for "compensation to certain HP printer owners for losses allegedly suffered as a consequence of being unaware that their printers were enabled with Dynamic Security," according to Euroconsumers' announcement. Individuals can receive 20–95 euro, depending on their printer model and consequences suffered.