Source: Ars Technica
Article note: Sweet. From my limited playing, WireGuard is good tech that straightforwardly solves real problems, plus it triggered some good cleanup of the kernel crypto tools.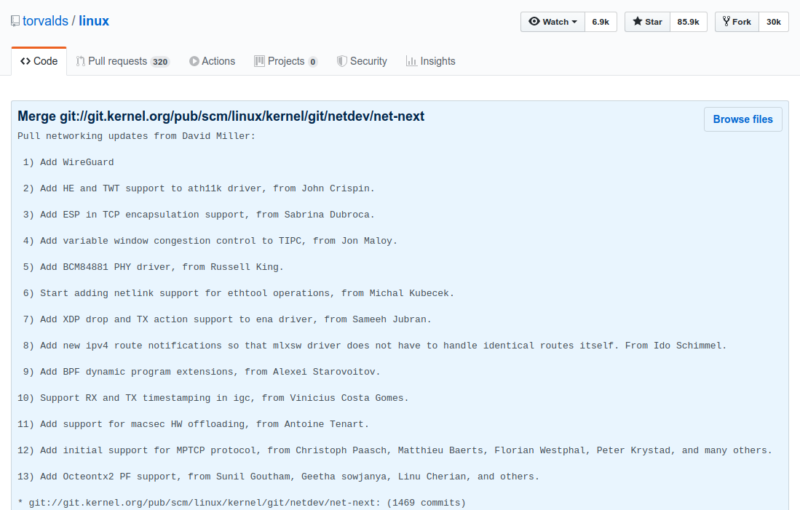 Yesterday, Linux creator Linus Torvalds merged David Miller's net-next into his source tree for the Linux 5.6 kernel. This merger added plenty of new network-related drivers and features to the upcoming 5.6 kernel, with No.1 on the list being simply "Add WireGuard."
As previously reported, WireGuard was pulled into net-next in December—so its inclusion into Linus' 5.6 source tree isn't exactly a surprise. It does represent clearing another potential hurdle for the project; there is undoubtedly more refinement work to be done before the kernel is finalized, but with Linus having pulled it in-tree, the likelihood that it will disappear between now and 5.6's final release (expected sometime in May or early June) is vanishingly small.
WireGuard's Jason Donenfeld is also contributing AVX crypto optimizations to the kernel outside the WireGuard project itself. Specifically, Donenfeld has optimized the Poly1305 cipher to take advantage of instruction sets present in modern CPUs.