Source: Ars Technica
Article note: We really do have a growing problem with platform death and losing information. Verizon being shitty about letting others archive is just a particularly egregious case. There is a significant amount of (as a commenter quipped) "When the public domain is stolen, you need thieves to steal it back" going on and some definite reason to think about the importance of owning your platforms... which is a discussion we've been having since Usenet in the 80s.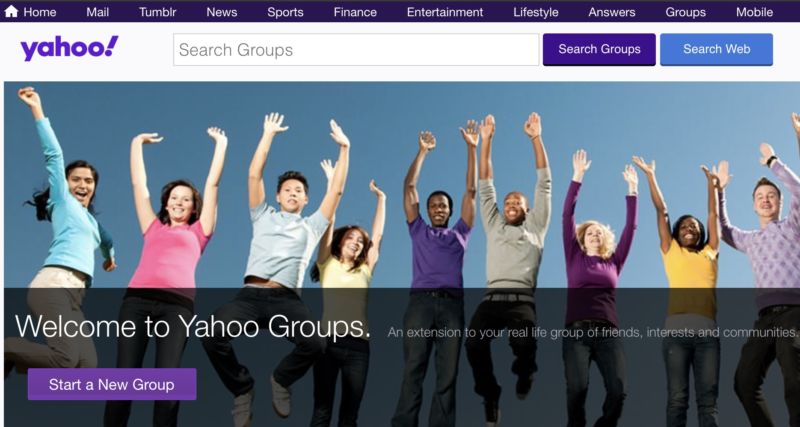 An ad-hoc group scrambling to archive as much content as possible from Yahoo Groups ahead of the site's final demise next week is running into trouble as more than a hundred volunteer archivists say Yahoo's parent company, Verizon, has banned their accounts.
Yahoo Groups has been on the wane for years, but Verizon announced its official date of death two months ago. Users were blocked from uploading or posting new content to the site as of October 28, and all content currently on the site is slated to be deleted on December 14—less than one week from now.
Members of the Archive Team have been working rapidly to preserve content from as many groups as possible in that six-week time frame. The volunteers have been using "semi-automated" scripts to join groups rapidly and are using a third-party tool known as PGOffline to access messages, photos, and files not captured by Verizon/Yahoo's data download or export tool. They estimate that as a result of this weekend's blocks, they have now lost access to 80 percent of the material they were attempting to preserve.