To follow up the previous post, the group finished wiring HAK Friday afternoon… and into the evening. About 480 runs of Cat5 for both the FNN and a separate network for monitoring and provisioning. It's an interesting looking network; because of the way it was designed, it is unusually symmetrical for an FNN, so the core has trunks for the rack-crossings on each network, and is therefore rather neat: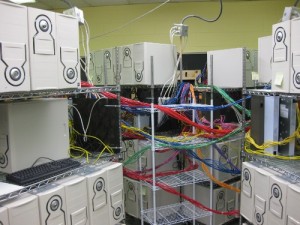 Unfortunately, this does mean that all the cables in each wing are passing through the small slot in the center… which looks about like you would expect from the back: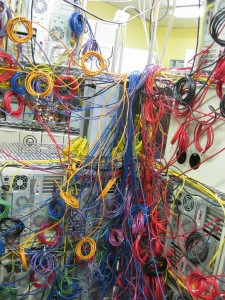 It should produce some interesting results.