Source: Ars Technica
Article note: Zen3 press embargo is up, and AMD wasn't lying about their benchmarks. The Zen3 parts are accelerating away from Intel's offerings. Its like the mid-2000s again.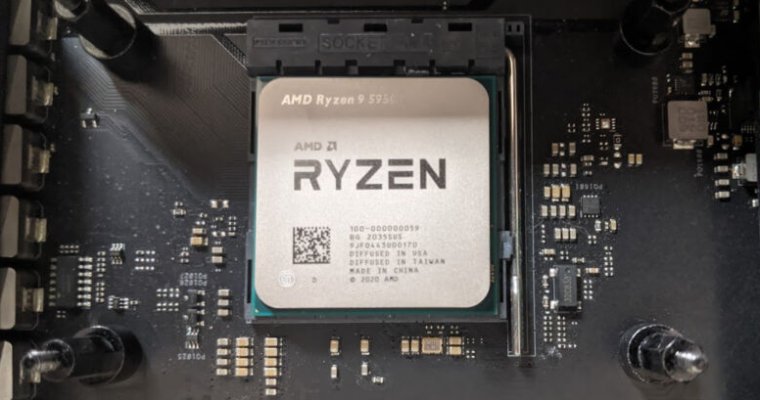 Specs at a glance: Ryzen 5000XT CPUs, as tested
OS
Windows 10 Professional
CPU
Ryzen 9 5950X (16c/32t)
Ryzen 9 5900X (12c/24t)
Ryzen 9 3900XT (12c/24t)—$455 at Amazon
RAM
2x 32GB Corsair Dominator Platinum RGB DDR4 3200—$180 ea at Amazon
GPU
MSI GeForce 2060 RTX Super—formerly $450 at Amazon
HDD
Samsung 860 Pro 1TB SSD—$200 at Amazon
Motherboard
ASUS ROG Crosshair VIII Hero (Wi-Fi)—$380 at Amazon
Cooling
NZXT Kraken X63 fluid cooler with 280mm radiator—$150 at Newegg
PSU
EVGA 850Ga Modular PSU—$140 at Amazon
Chassis
Primochill Praxis Wetbench test chassis—$200 at Amazon
Price as tested
≈$1,500 as tested, excluding CPU
A month ago, AMD announced the arrival of the Zen 3 desktop CPU architecture. The announcement included new AMD internal benchmarks that implied Intel had lost its last desktop performance trophy—pure single-threaded performance.
Last week, Ars got samples of the two highest-end models in the new CPU lineup—the $800, 16-core/32-thread Ryzen 9 5950X, and the $550 12-core/24-thread Ryzen 9 5900X. And we can confirm most of AMD's benchmark claims—IPC has improved, along with both single and multi-threaded performance, across the board, beating Intel soundly on nearly all fronts.
The only quibble we have with AMD's claims regards power consumption, not performance—and to be fair, it's almost certainly not AMD's fault. The system's desktop idle power consumption increased about 10W—but the increase affected our older Ryzen 9 3900XT CPU, as well as the two new Zen 3 parts. Knowing that, we expect the increase comes from the mandatory BIOS upgrade we had to perform on the ROG Crosshair VIII Hero motherboard, rather than the new CPUs themselves.